Amid all the moosh and goosh and squoosh that's jellied up under your skull, there's the ultimate communications company. It's in the business of sending and receiving messages that help dictate how you act, how you feel, whether you want to be asleep, or whether you're craving a triple-chocolate, deep-fried, Hades-worthy dessert.

The nerves of your body communicate through spaces called synapses—they're the gaps between the end of one nerve cell and the beginning of another. Your body has about 2 x 1014 synapses (that's 100 times greater than our national debt measured in dollars). Most of the communications between nerves use substances called neurotransmitters, which are chemicals that help send a signal across a synapse. Think of these neurotransmitters as a one-way electrical impulse between nerves. When one nerve wants to communicate to a neighboring nerve, it releases neurotransmitters.

These neurotransmitters have keys to your neurological mailboxes, which are called neuron receptors. And only the messages with the right keys will fit into the receptors. Once the key is in the lock, a lot of things can happen; it can allow glucose in or out, or it can cause a muscle to contract, or it can make you want to go to sleep. So some messages may make nerves excited, while other neurotransmitters may slow, or depress, neuron activity. It depends on what messages are being sent and how (and even if) they're being received.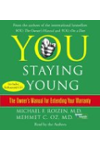 Continue Learning about Functions of Nerves