Memory is a part of cognition. Memory is not only a mental but also a physical brain process. Our brains are made up of billions of cells (neurons) that communicate with each other. Like those in the heart, brain cells are actually electric cells, so they transmit signals from the cell body up the axon using electric signals. Once the electricity happens, there's a chemical communication using small molecules called neurotransmitters. Neurotransmitters are released from one cell and communicate with another cell. Memory occurs in stages: There's learning involved, the storage of information and then the retrieval of that information when you need it.
Memory is multidimensional. We have conscious recollection of recently encountered information. This is referred to as new learning. The immediate memory for events that have just happened is called short-term memory. Quick, or short-term, memory is in contrast to what is called long-term memory. Our brain seems to have different banks for memory, the immediate bank and the long-term bank. Memories move from the immediate bank to the long-term bank by a series of neurochemical processes in our brain.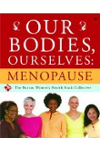 More About this Book
Our Bodies, Ourselves: Menopause
FROM THE EDITORS OF THE CLASSIC "BIBLE OF WOMEN'S HEALTH," A TRUSTWORTHY, UP-TO-DATE GUIDE TO HELP EVERY WOMAN NAVIGATE THE MENOPAUSE TRANSITION For decades, millions of women have relied on Our...
Essentially, memory is the process of learning information, storing it, and then having the ability to recall it when you need it—whether to solve problems, tell stories, or save yourself on the witness stand.

Learning begins with those power connections in your brain: neurons firing messages to one another. Your ability to process information is determined by the junctions between those neurons, called the synapses. The ability of brain cells to speak to one another is strengthened or weakened as you use them. Essentially, the more you use those synapses, the stronger they get and the more they proliferate. That's why you may have strong neural pathways for your family history or weak ones for eighties music trivia. If something's exciting to you, then you learn it faster—and train those synapses to make strong connections. But if the information seems more boring, you can still learn and build those connections with repeated use.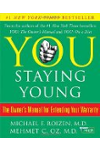 Continue Learning about Memory