Can anyone remember being born?
When you think back to your earliest memory, perhaps you recall images of a birthday party or scenes from a family vacation. If you think back to when that event occurred, chances are it was no earlier than your third birthday.
In fact, you may be able to remember only a few memories between the ages of 3 and 7, although photographs or other cues may trigger more.
This inability to remember your early life, including your birth, is called childhood amnesia. It is a term that conveys in a broader sense a condition Sigmund Freud coined in 1899, which he called infantile amnesia.
Freud proposed that people used infantile amnesia to repress traumatic, and frequently sexual, urgings during that period of their life. Freud claimed that humans create screen memories or altered versions of events to block those unconscious drives of the id and to protect the conscious ego.
Continue Learning about Memory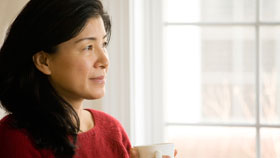 Forgetfulness tends to become more frequent as we age, experts say, but memory loss isn't inevitable. Here's what we know about memory and how to use it to help you stay sharp.