Though there's some evidence that nicotine (in the form of a patch, not the kind you smoke) plays some role in improving awareness, research also supports the memory-boosting effects of a less dangerous vice: caffeine. About five cups of coffee a day protects against cognitive impairment from both Alzheimer's and Parkinson's diseases.

Remember, if you experience side effects like migraines, abnormal heartbeats, anxiety, or acid reflux, the benefits may not be worth the side effects.

By keeping you alert, caffeine will also help you assimilate knowledge and deposit it in your memory bank efficiently, improving the chance that you'll recall it correctly.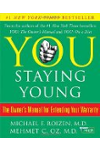 Continue Learning about Memory