Why do muscles change shape, size, and consistency?
Muscles have the ability to adapt to external forces, and when placed under high demand, they generate great strength and power and maintain durability. To accomplish this feat, muscles can change their shape, size, and consistency. You can see these muscular changes in the sculpted physiques of athletes and bodybuilders. As they place greater demand on the muscles, the size and shape of the muscle changes in response to the demand load. And although muscle changes aren't outwardly noticeable in most people, your muscles are constantly altering their size, shape, and consistency in response to your daily activities too. Movement helps muscles maintain their elasticity, and the lack of movement causes muscles to develop some rigidity. From their very smallest component to their largest bulky mass, muscles work in unison to expand and contract. As muscle fibers change their size and shape, they glide over the surrounding fibers. The result is a living woven fabric capable of changing its size, shape, and strength depending on the demands of the moment.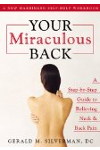 Continue Learning about Functions of Muscles
Muscles keep your body moving by contracting and relaxing. In some cases, this movement is voluntary. You use your skeletal muscles to bend your arms or legs when you want. Smooth muscles, however, are part of the involuntary move...
ment within your body. These muscles surround organs of the digestive tract as well as the arteries. You don't have to be aware of the process -- your brain controls the function! One of the most vital muscles is the cardiac muscle, or heart. Understanding the functions of muscles can help you keep them healthy or treat injury as needed.
More