The anatomy of a joint consists of muscles, tendons, and other structures. A joint is where bones meet, like in fingers, elbows or knees. Muscles and tendons are attached to the bones. When a muscle tightens, the tendon pulls on the bone, which makes the joint move. Synovial fluid, which is made by the synovial membrane, bathes the joint and helps it move smoothly. Cartilage covers bones like a cape. It is super strong and very flexible. Cartilage stops the ends of the bones from hitting each other and scraping together.
Joints don't work in a vacuum. In order to function properly, they require muscles, tendons, ligaments, and bursae. The different parts of the body that interact intimately with the joints are:
Muscles provide the force needed to torque, flex, and extend joints.
Tendons are tough bands of tissue that attach muscles to bones.
Ligaments are tough, fibrous bands of tissue that attach bone to bone. In addition to tendons, ligaments cross the joints and help provide stability.
Bursae are small, fluid-filled sacs that are strategically scattered throughout the body -- there are about 160 of them. They contain the same synovial fluid as in joints; they provide cushioning over the bones, ligaments, and muscles. The bursae provide this cushioning in much the same way as bubble wrap provides protection for packages.
When joints are working well, they are one of life's many marvels. All the components of the joint and its supporting structures—bones, ligaments, muscles, tendons, cartilage, bursae, and synovial fluid—work in unison to bring about the intricate movements of a ballerina performing a pirouette as well as the more mundane yet critical functions we all do, including brushing our teeth. However, like many brilliant facts of life, we often take the proper functioning of our joints for granted. We use and abuse them, and only seem to notice them at all when they hurt or become stiff.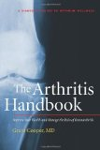 Continue Learning about Functions of Joints