Why do I have large ankles and is there anything I can do about them?
Cankles or large ankles are often hereditary but can also be caused by health conditions, some serious.

To learn more about large ankles and what causes them, watch Dr. Oz discuss the topic in this video.




Continue Learning about Foot and Ankle Conditions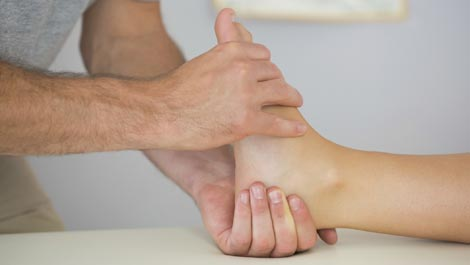 Flat feet, heel spurs, plantar fasciitis are just some of the types of foot and ankle conditions. Different type of therapies are available for the treatment of these conditions -- surgical and non-surgical treatment.