For the most part, foot problems are annoying, painful, and sometimes disabling, but they are rarely life-threatening. The most frequent foot problems include blisters, bunions, corns, and ingrown toenails. At times, however, untreated foot problems can have life-altering consequences, especially for the many Americans with diabetes. About 15% of people with diabetes will develop a foot ulcer, and each year up to a quarter of those foot ulcers lead to complications that require amputating a toe or foot.
Continue Learning about Foot and Ankle Conditions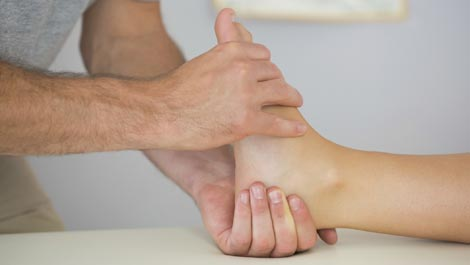 Flat feet, heel spurs, plantar fasciitis are just some of the types of foot and ankle conditions. Different type of therapies are available for the treatment of these conditions -- surgical and non-surgical treatment.