Maple syrup can be purchased in small individual containers or in bulk. Syrup quality varies by color, taste, and consistency. Maple syrup is labeled with a grade based upon an official U.S. Department of Agriculture (USDA) grading system with three basic types of Grade A, including Light Amber, Medium Amber, and Dark Amber. A lighter color indicates a more subtle flavor and thinner texture. Maple syrup is also available in a Grade B version, which has a stronger taste. Grade B is typically reserved for cooking and use in processed foods. Pure maple syrup is distinguished in its labeling from maple-flavored syrups. Many commercials brand syrups contain little or no actual maple syrup. Although pure maple syrup is generally more expensive, its unique, rich flavor makes it well worth the price differential.

You can store maple syrup in a cool, dry, and dark place if it is unopened. Once opened, the maple syrup should be kept in the refrigerator, where it will keep for three to six months. Maple syrup can be stored in the freezer, where it can keep for one year. If you see mold in the syrup or on the surface, it is time to dispose of it.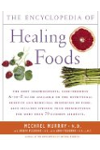 More About this Book
Encyclopedia of Healing Foods
From the bestselling authors of The Encyclopedia of Natural Medicine, the most comprehensive and practical guide available to the nutritional benefits and medicinal properties of virtually everything...
Continue Learning about Food Storage & Health