The tough rind on winter squash allows it to enjoy a much longer shelf life than most vegetables. In fact, it can be stored for up to 3 months in a cool, dry place ideally between 55-60°F. You can also keep winter squash in the refrigerator but this will significantly decrease the fresh life so you should use it within 1-2 weeks.

Cut winter squash should be wrapped and refrigerated and may stay fresh for up to 4 days. Instead of allowing winter squash to spoil; cook, puree and freeze it for later use. You can use the puree to make soup or sauces and to flavor or thicken a variety of dishes including risotto, macaroni and cheese and stews.
Winter squash has a much longer storage life than summer squash. Depending upon the variety, it can be kept for between one and six months. It should be kept away from direct exposure to light and should not be subject to extreme heat or extreme cold. The ideal temperature for storing winter squash is between 50 and 60 degrees F. Once it is cut, cover the pieces of winter squash in plastic wrap and store them in the refrigerator, where they will keep for one to two days. The best way to freeze winter squash is to first cut it into pieces of suitable size for individual recipes. Cooked winter squash will keep for three to five days refrigerated.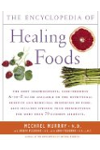 More About this Book
Encyclopedia of Healing Foods
From the bestselling authors of The Encyclopedia of Natural Medicine, the most comprehensive and practical guide available to the nutritional benefits and medicinal properties of virtually everything...
Continue Learning about Food Storage & Health