If you have purchased turnip greens with roots attached, remove them from the root. Store them in the refrigerator separately wrapped in a perforated plastic bag. They should keep fresh for about four days.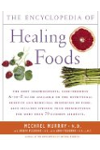 More About this Book
Encyclopedia of Healing Foods
From the bestselling authors of The Encyclopedia of Natural Medicine, the most comprehensive and practical guide available to the nutritional benefits and medicinal properties of virtually everything...
Turnips store well. Cut off the green leafy tops and bag them separately for storage (they will keep for a few days). Place the turnip root in a plastic bag and store them in the refrigerator crisper. Turnips will keep for about a week.
Continue Learning about Food Storage & Health