Tofu can be found in bulk or individual packages, both of which are refrigerated. Tofu is also sold in sealed containers kept at room temperature, which do not need refrigeration until they are opened. When opened, all tofu needs to be rinsed, covered with water, and kept in a refrigerated container. To keep the tofu fresh for up to one week, the water should be changed every day. If kept in the original package, you can freeze tofu for up to five months. Freezing tofu gives it a more spongy texture. Although not necessary, this texture change is actually desirable for certain uses, such as sauting.

Some tofu is "calcium-precipated," meaning that it is manufactured by using calcium to coagulate the soy milk; this type has a higher calcium content. Firm tofus are generally higher in fat content, while the softer tofus (sometimes called silken or silky) have lower fat content.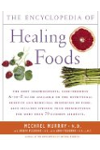 More About this Book
Encyclopedia of Healing Foods
From the bestselling authors of The Encyclopedia of Natural Medicine, the most comprehensive and practical guide available to the nutritional benefits and medicinal properties of virtually everything...
Continue Learning about Food Storage & Health