Whether loose or fresh, shiitakes and maitakes are best stored loosely in a paper bag kept in the refrigerator, where they can remain for about one week. Dried mushrooms can be kept in airtight containers for refrigerated or frozen keeping with a freshness expectancy of six months to one year. Cooked mushrooms will last three or four days. Reishi mushrooms decocted or used to make stocks are usually discarded after cooking.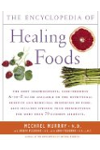 More About this Book
Encyclopedia of Healing Foods
From the bestselling authors of The Encyclopedia of Natural Medicine, the most comprehensive and practical guide available to the nutritional benefits and medicinal properties of virtually everything...
Mushrooms should be stored in the refrigerator. Leave them unwashed in their packaging. Washing mushrooms and then storing them in the refrigerator before using will turn them brown. If you buy them loose make sure to store them in a plastic bag in the vegetable crisper drawer.
Continue Learning about Food Storage & Health