Dried apricots unfortunately contain high levels of sulfur dioxide. This is a result of sulfur, which is added during the fruit-drying process, to inactive the enzymes that cause the fruit to spoil. Natural food stores carry a healthier alternative to sulfured apricots. These unsulfured apricots are preserved through a blanching process and have a brown color.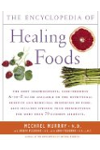 More About this Book
Encyclopedia of Healing Foods
From the bestselling authors of The Encyclopedia of Natural Medicine, the most comprehensive and practical guide available to the nutritional benefits and medicinal properties of virtually everything...
Continue Learning about Food Storage & Health
Prompt refrigeration of perishables is very important, but so is proper handling of food prior to storage. Foods should be separated to avoid cross-contamination. They should be clean, and they should have been cooked properly. Ev...
en after doing the above, there are important things you should remember. Outside temperature is important, leaving food in the car on a hot day can give spoilage and bacteria a head start. Leftovers should be cleared and stored promptly. Get a thermometer that can check your freezer and fridge for correct temperatures.
More