The temperature of most refrigerators is slightly warmer than ideal for storing scallops. Therefore, to ensure maximum freshness and quality, it is important to use special storage methods to create the optimal temperature. Place well-wrapped scallops in a baking dish filled with ice. The baking dish and scallops should then be placed on the bottom shelf of the refrigerator, which is the coolest area. Check the ice once or twice during the day and replenish if necessary. Scallops can be refrigerated for up to two days.

You can extend the shelf life of the scallops by freezing them. If you are planning on freezing scallops, make sure to ask the fishmonger whether they are fresh or defrosted (if it is not clearly marked), since you will need to cook previously frozen scallops before refreezing. To freeze scallops, wrap them well in plastic and place them in the coldest part of the freezer, where they will keep for about three months. If you plan to buy scallops that are already frozen, be sure that they are solid and shiny and that the inside of their packaging is free of frost.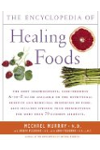 More About this Book
Encyclopedia of Healing Foods
From the bestselling authors of The Encyclopedia of Natural Medicine, the most comprehensive and practical guide available to the nutritional benefits and medicinal properties of virtually everything...
Continue Learning about Food Storage & Health