Most frozen produce has the same nutritional value as "fresh." I put fresh in quotation marks since if you are eating fresh in the winter up north it is likely that it has been trucked into your area. The same goes for the south during summer. Frozen produce is usually frozen immediately after being picked which maintains not only nutrients but also the fresh picked flavor. Think about all the times you have bought fresh and it didn't taste too good. With frozen there is a consistency in flavor and taste. another advantage of frozen is it is always available, usually less expensive and you can make what you need. I still recommend fresh when it is in season in your area.
Don't feel like you are short-changing your family if you choose vegetables that are frozen or easily prepared; not all of us have the access to specialty markets or the time to prepare every meal from scratch. Companies like Bird's Eye have developed techniques that capture more of the nutritional value of the food, and the larger companies are beginning to respond to their customers' needs for foods that are free of pesticides and other chemicals. National growers meet tough standards for food quality from the U.S. Food and Drug Administration (FDA).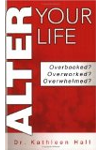 Frozen produce is a great option to provide a variety of fruit and vegetables into a diet year round. Frozen produce has the same amount of minerals, fiber, and carbohydrates as fresh produce. During the freezing process, water soluble vitamins can be lost or decreased when compared to fresh. To reduce your risk of chronic diseases such as heart disease, cancer, and diabetes, consume five to ten servings a day of a variety of produce.
Continue Learning about Food Storage & Health