Eating local is important for a number of reasons.

1: Food is Fresh and Full of Flavor. Most local produce is harvested 24 hours before you see it. Because of reduced transit time and immediate availability, the food you get is fresher, more flavorful, and often even packed with a little extra nutrition.

2: Gets You Involved. Enjoying what is grown in and around your community allows you to get involved in your community, meet your neighbors and give back to the place where you live.

3: Less Impact. Local eating has less of a harmful impact on the environment since the food does not have to travel long distances to reach you or require packaging for transport or sale. However, your decision to eat locally has a tremendous impact on the local economy, keeping your money in your community and supporting the work of your neighbors.

4: Allows You to Explore, Experiment and Educate. Choosing to purchase your food locally allows you to see new places (visiting farms), experiment with new recipes and flavors (local varieties, heirloom produce, quail eggs, ostrich meat), and learn more about the immediate world around you (when, where and how your food is grown).
Eating locally grown food is usually the best way to eat fresh, especially when it comes to fruits and vegetables. According to localharvest.org, most produce travels an average of 1500 miles before being sold, and even more miles if it is from outside the USA. With this in mind, locally grown food spends less time being transported, likely reducing associated costs and negative environmental impact of transportation.

Before thinking about why to eat local, you may be wondering, what exactly is local? There is no formal definition by the United States Department of Agriculture (USDA) of "local" foods in terms of geographic distance between food production and consumption. Local food systems within a specific region centralize everything associated with producing, processing, distributing and marketing foods. Individual local groups may define "local" by setting a limit to a certain number of miles.

Furthermore, "local" can be defined to describe the concept of farmers selling directly to consumers (farmers markets, farm stands, CSA (or community supported agriculture shares), to schools (farm-to-school programs), or to restaurants (farm-to-table/restaurant movements). Such local food systems increase access to local produce, exposing you and your family to fresh fruits and vegetables you may not have even tried before. After all, a healthy diet is one that includes an abundance of fruits and vegetables.

Are you wondering where you can find local foods? Local foods may be found at farmers markets, farms, or community supported agriculture (CSA). Visit http://www.localharvest.org/ to find the nearest local food system near you.
Eating locally grown food will help stretch your produce food dollar. While price is an important consideration among gardeners, the number one motivator and driving force for home gardening is taste. As most local gardeners already know, nothing tastes more delicious than a ripe, summer tomato plucked right out of your backyard garden.

Tomatoes are one of the easiest to grow in your backyard. For information on how to successfully grow tomatoes, please visit the The National Gardening Association at: http://www.garden.org/
Watch as Nutritionist Kate Geagan discusses why it's so important to eat locally grown food.


Locally grown -- if it's organic too -- can be the healthiest for you and the environment. It means that the food is freshly grown right near you. I am also a huge fan of organic frozen fruits and vegetables, frozen wild fish, and organic foods from all over the world for those of us that don't live in areas where these foods grow year round.
Purchasing local foods is often the healthiest way to go as well as being the most ecologically sound. By buying local; you are supporting small businesses and building community. While not all local farms are certified organic, often small farms use little if any pesticides. The produce is being grown in the correct climate, season and soil and is not planning on being shipped thousands of miles, therefore less chemicals are needed. If you are concerned, it's easy to ask the farmer yourself. The quality of local produce is also the best in terms of taste and nutrition. As food "sits" during travel, nutrition and taste quality decline as the plant cells begin to die. Summer is the easiest time to eat local, so head out to your nearest farmers market and feel good about your decision to support local farms, and the families that work them.
What we eat and where our food comes from have changed dramatically over the last century. The large corporations that produce, process, and distribute the vast majority of our foods aim to produce as much food as they can for the lowest possible cost regardless of the consequences to our health or to the health of the environment. Agribusiness regularly wastes enormous quantities of resources, creates pollution, raises animals under unsanitary and inhuman conditions, produces inadequately tested genetically modified foods, and heavily advertises the most processed, least healthful foods.

In response, many of us are turning to locally grown, often organic foods. Some of us are growing our own food, shopping at local farmers' markets, or joining community-supported agriculture (CSA) groups, which allow members to pay a yearly fee to support a farm in exchange for a weekly share of fruits, vegetables, and other farm products.

Choosing foods that are locally grown and organic is beneficial for all: we get fresh, nutritious food, and our food dollars support environmentally sustainable farming practices, local farmers, and the local economy.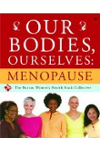 More About this Book
Our Bodies, Ourselves: Menopause
FROM THE EDITORS OF THE CLASSIC "BIBLE OF WOMEN'S HEALTH," A TRUSTWORTHY, UP-TO-DATE GUIDE TO HELP EVERY WOMAN NAVIGATE THE MENOPAUSE TRANSITION For decades, millions of women have relied on Our...