Milk pasteurization is necessary and mandated appropriately when it comes to industrial dairy production, where harmful pathogens and bacteria are abundant. We know that the health of the cow is compromised when we take it off pasture and bring it into a confinement feedlot operation. It hurts the cow, reduces the nutritional value of the milk, and increases the likelihood of harmful bacteria and pathogens being in the milk.

From a shelf-life and distribution perspective, pasteurization is also favorable. It extends shelf-life to two to three weeks. In the case of ultra-high-temperature ([UHT] pasteurization, in which milk is heated briefly to 280 degrees Fahrenheit and then stored in aseptic boxes), milk stays "fresh" for months. Commercially, this is appealing.

Would I recommend consuming raw dairy products that come from industrially produced milk? Absolutely not. However, a better question might be, would I recommend consuming any dairy product that comes from industrially produced milk? No. The poor quality of the milk, of the environment the animals live in, and of the diet they eat far out- weigh any health benefits that consuming such products could confer. And these are the very things that make pasteurization the only safe way to consume the milk. As Mark McAfee, CEO of Organic Pastures Dairy, writes, "Pasteurization does not create clean milk; it just kills filthy milk."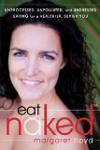 Continue Learning about Food Production & Health