There has been ample evidence that the nutritional value of produce grown organically is greater than its conventionally grown counterparts. Let me share some of the other reasons why I believe it's important to eat organic:
For the soil. The quality of our soil is slowly deteriorating. In traditional farming, before the advent of chemical fertilizers and herbicides, farmers used crop rotation to ensure sustainably rich soil. Different crops pull different nutrients from the soil, and some crops replenish the soil's nutrient stores. Conventional, industrial farming techniques favor monocrops (the practice of growing the same crop on the same land year after year) and pursue high yields. These factors require aggressive pesticide and fertilizer use that ultimately depletes rather than replenishes the soil. On the other hand, organic farming builds up organic matter in the soil. This process improves overall soil quality, which improves the quality of the food grown, and ultimately benefits the farmers and the environment.
For our health. For all the debate about whether pesticides affect the nutritional value of a food, there is little doubt that they negatively affect our health when consumed. After all, the whole purpose of pesticides is to kill. The Environmental Protection Agency lists 175 chemical pesticides that are confirmed, likely, or probable carcinogens or have "suggestive evidence of carcinogenic potential." Interestingly, all research on the health effects of pesticides has been done on each chemical in isolation.
For the health of our farmers. If pesticides are harmful in the trace amounts found in the produce when it gets to our kitchen, it's nothing compared to the effects on the health of the farmers and laborers who are working with these substances on a daily basis. Pesticide use has been shown to damage the health of the farmers growing produce, and perhaps even more tragically, the health of their children.
For the environment. On conventional farms, pesticides and synthetic fertilizers wash away in the rain, polluting nearby streams and rivers and harming local wildlife. Organic farming doesn't have this problem with runoff, and it doesn't rely on petroleum-based fertilizers. This means it reduces our reliance on fossil fuels. Interestingly, recent research has shown that organic farming practices actually sequester carbon dioxide, making it a component of climate-change mitigation.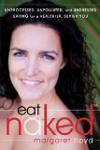 Organic foods have not been shown to be healthier or more nutritious than conventionally grown/raised foods.
Studies have shown that organic farming can help the environment by reducing pesticide use, energy use, greenhouse emissions, and by increasing biodiversity in fields.

However, keep in mind, that not ALL organic foods are locally grown. If the organic food that you purchased had to travel from Turkey and Mexico in order for you to eat "organic", the food miles that it travels may negate some of the environmental benefits described above.
Continue Learning about Food Production & Health