Over the past couple of years, we've been hearing more and more about organic farming. As the organic movement gains ground, it would be helpful to know a bit about what it means and why it might be better for our health than conventional growing methods. I think the best place to start is to state precisely what the organic label means. You see it all over the place: on T-shirts and cleaning products, soap bars and pillowcases.

"Organic" refers to how a raw material is grown, processed, and shipped, and tells the consumer that all of these steps maintained the original integrity of the product, so it is essentially the same as when it left the ground. Specifically this means that the product was grown without the use of toxic pesticides, synthetic fertilizers or hormones, antibiotics, genetic modification, irradiation, or sewage sludge.

The U.S. Department of Agriculture (USDA) organic regulations also mandate that livestock and poultry be given "living conditions which accommodate the health and natural behavior of animals," which requires that they have to be given room to exercise, sleep, and be outdoors, at least part of the time.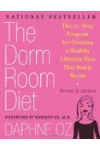 In general, organic farming involves growing crops without the use of synthetic pesticides, synthetic fertilizers, bioengineering, or irradiation. Similarly, only antibiotic-free or growth hormone-free animals can be used to produce organic meat, poultry, eggs, and dairy foods.

The popularity of organic foods has recently soared. More than two-thirds of Americans buy organic products at least occasionally and over 25 percent buy organic products weekly.
Continue Learning about Food Production & Health