Industrial production of meat leads to the deforestation and clearing of wildlands to make room for the animals and, more significantly, the pasture required to grow feed crops. This speaks to the inefficiency of eating an animal versus eating the grains used to feed the animal. I've read estimates that it takes from seven to twenty pounds of grain to produce a single pound of beef. That's not a lot of return on the investment of grain.

Another significant impact of industrial meat production is its contribution to climate change. You may be surprised, as I was, to learn that the livestock sector alone is responsible for 18 percent of the world's greenhouse gas emissions. This is a greater amount than even the transportation sector, the usual suspect when it comes to climate change. The high emissions are due to a combination of the changes in land use I mentioned above, the off-gassing of manure "lagoons" (which are the industrial solution to having simply too much manure), and what's called enteric fermentation, a fancy term for cow burps (and buffalo, sheep, and goat burps) that release methane during the digestion process.

Further, the livestock sector is one of the largest causes of water pollution. Water sources are contaminated by animal wastes, antibiotics, growth hormones, and the pesticide residues from the crops used to feed the animals. In the United States alone, "livestock are responsible for an estimated 55 percent of erosion and sediment, 37 percent of pesticide use, 50 percent of antibiotic use, and a third of the loads of nitrogen and phosphorus into freshwater resources."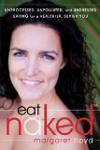 Continue Learning about Food Production & Health