Specifically, "organic" means that the product was grown without the use of toxic pesticides, synthetic fertilizers or hormones, antibiotics, genetic modification, irradiation (a process of exposing fresh produce to energy beams to kill germs and insects that cause food to spoil more quickly), or sewage sludge. The U.S. Department of Agriculture (USDA) organic regulations also mandate that livestock and poultry be given "living conditions which accommodate the health and natural behavior of animals," which requires that they have to be given room to exercise, sleep, and be outdoors, at least part of the time.

One caution: it's difficult to say how well international foods adhere to the "organic" guidelines established by the U.S. Department of Agriculture (USDA), so I would stick to domestic food products labeled "organic" as much as possible.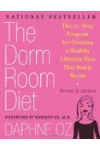 The term organic written on a food label has legal label definitions and may bear the USDA organic symbol. There are three different levels of organic labeled products.
100% organic: contains only organically produced ingredients
Organic: must contain at least 95% organically produced ingredients
Made with Organic ingredients: contain at least 70% organic ingredients
Keep in mind a food product labeled organic does not indicate more healthful or that it contains more nutrients.
Organic refers to how the food was grown or raised.

In general, organic means that the food has been grown or raised without the use of synthetic pesticides, synthetic fertilizers, bioengineering, or irradiation. Similarly, only antibiotic-free or growth hormone-free animals can be used to produce organic meat, poultry, eggs, and dairy foods.
Continue Learning about Food Production & Health