Ultimately, what would be best for our health and that of the planet would be if we could all eat whole, organic foods -- lots of fresh fruits and veggies, depending on the season, plus whole grains and some meat, with limited additional fat and sugar and minimal processing. Ideally, these foods would be grown on local farms, so that we avoid all the mess of preservation and transportation, while supporting the industry of family farmers. With a larger number of individual farmers planting a variety of crops, we could have food offerings that changed with the seasons, and healthier soil and bodies as a result. This is because changing the crops that are planted throughout the year allows the soil to replenish lost nutrients, while providing you with access to many different nutritional resources.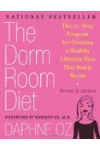 The benefits of eating locally grown food are price and taste. Eating locally grown food will help stretch your produce food dollar. While price is an important consideration among gardeners, the number one motivator and driving force for home gardening is taste. As most local gardeners already know, nothing tastes more delicious than a ripe, summer tomato plucked right out of your backyard garden or grown at a local farm.

From a savings standpoint, since the fruits and veggies have not incurred the additional fuel, shipping, and packaging costs to transport them great distances to be sold, these cost savings can be passed on to the consumer.

For more on the benefits of local foods, see my blog at: http://www.boston.com/lifestyle/health/blog/nutrition/2012/06/produce_on_the_cheap_local_far.html
The nutritional value of local produce is greater than produce that's been shipped long distances because local produce is fresher. Vegetables and fruits that are shipped long distances might have been grown without pesticides, chemical fertilizers, genetic modification, or irradiation, but they are usually picked before they're ripe, which negatively impacts both nutritional content and flavor.

Eating locally means boosting your local economy by supporting smaller-scale farmers, many of whom are on the path to being organic even if they're not yet fully certified. It also means that the produce doesn't need to travel as far, which is significant since one of the biggest ways our food consumption affects environmental issues is through transportation. Ultimately, local eating shows support for a food economy that is much more sustainable in the long term than the large-scale industrial model we're currently using.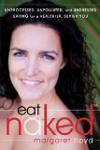 When you eat locally grown food you are more likely to consume a seasonal diet. This will nourish your body with a variety of nutrients that will change as the season changes. As you have probably heard before -- it is best to eat all of the colors of the rainbow, and eating locally can help you do that. After all, isn't variety the spice of life?

While eating locally you will also consume more whole foods, which is a great health benefit. An apple and light cheese will nourish your body much more than a processed pre-packaged energy bar.

The pesticide level and packing material are often minimized as well.
Local foods are fresh. They taste better and the nutrients have not been lost through storage, processing or transportation. Summer is a great time to benefit from growing your own produce or buying from farmer's markets. You can buy only what you need in desired quantities. Local flours, dried beans and grains are good products to buy in colder seasons. Many times you can get to know the grower. Buying locally supports the community.
Continue Learning about Food Production & Health