Processed food is an umbrella term to describe all the different ways that food manufacturers modify raw ingredients to make food products. For example, taking tomatoes and making them into canned tomato sauce or making potatoes into potato chips or instant mashed potatoes are methods of processing the original ingredients.

When I say "processed" foods, I am talking about industrial processing in which foods have been modified in such a way that we are no longer eating the whole food and its nutritional value has been compromised. This type of food processing is a development of the industrial age, which has broader priorities than simply our health. In this age, storage, transportation, market saturation, and commercial viability all trump nutritional integrity.

In some cases, food processing actually creates foods that don't exist in nature and are very harmful to our bodies. High-fructose corn syrup, artificial nonsugar sweeteners, and hydrogenated oils are some of the more well-known examples of this.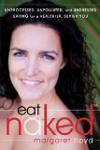 Continue Learning about Food Production & Health