Focus on eating more fresh or frozen fruits and vegetables overall, no matter how they are farmed. If you can afford to buy every single item organic and you want to, you will likely be exposed to less pesticide over the long term and you will support organic farmers.

Another option: Buy organic produce with thin or edible skins. Non-organic versions of such fruits and vegetables are more likely to transmit pesticides.These include the "dirty dozen": peaches, apples, sweet bell peppers, celery, nectarines, strawberries, cherries, pears, grapes, spinach, lettuce and potatoes. However, if you're on a tight budget, the health benefits from eating more fruits and vegetables overall far outweigh the risks brought on by the amount of pesticide or bacteria on them, especially if you wash them well.
I'll let you in on some secrets: you don't have to eat organic to eat healthy! And eating healthy needn't break the bank. I love these frozen foods that can become staples in your life (and freezer): Peas, Green Beans, Sliced Peppers, Broccoli. I love these canned foods too: Tomatoes (get low sodium if possible) + Beans and Corn.

Experiment with spices too, and fall into better eating through simplicity. If something you're eating has more than five ingredients, I say skip it. As a rule, processed foods are full of crap, calories and empty calories.

A healthy diet is one that is rich in fruit and vegetables; should your produce be organically grown? Before you lighten your wallet -- organic is usually pricier -- there are a few things to consider:
You won't necessarily get more nutritional bang for your buck with organic:
A few studies -- not enough to be conclusive -- show that some organically raised produce, such as tomatoes and plums, are higher in vitamin C and perhaps a few other nutrients. What's more important is freshness: A just-picked, conventionally grown tomato will have more vitamin C than an organic tomato that took a week to travel to your supermarket.
A good washing can rid most conventional produce of pesticide residues:
As you might expect, organic produce is free -- or virtually free -- of pesticide residues. (If there are any residues, which are rare, it's drift from other fields, or because the produce was stored with conventionally raised crops.) But fortunately, with a good washing, you can remove nearly all the residues from conventional produce.
Buy organic to do your part for the environment or for the taste:
Organic farming is more environmentally friendly and, in my experience, organic produce can be more varied and often tastier. The organic farmer might grow interesting varieties of tomatoes, or plums, or other produce you otherwise wouldn't get the chance to try. At my local farmers market, there are a few organic stands, but the majority are "transition organic," which basically means that the farmers use very few pesticides, but don't quite qualify for the organic label. I've found some of the tastiest fruits and vegetables I've ever eaten in these transitional organic stands.
The bottom line:
It doesn't really matter if you fill your cart with conventionally grown or organic produce -- as long as you're filling your cart with produce!
Conventionally-raised highest in pesticides (wash extra carefully):
Apples
Bell Peppers
Celery
Cherries
Imported Grapes
Nectarines
Peaches
Pears
Potatoes
Red Raspberries
Spinach
Strawberries
Conventionally-raised lowest in pesticides:
Asparagus
Avocado
Bananas
Broccoli
Cauliflower
Corn (sweet)
Kiwi
Mango
Onions
Papaya
Peas (sweet)
http://www.amazon.com/Best-Guide-Managing-Diabetes-Pre-Diabetes/dp/1416588396
Organic fruits and veggies usually cost more but are worth the price. Organically grown produce appears to churn out higher levels of antioxidants as well as containing far fewer pesticides than the regular (conventionally grown) stuff. Recent test case: Organic tomatoes turn out to have twice the antioxidant flavonols as conventionally grown ones.

From The Mind-Beauty Connection: 9 Days to Less Stress, Gorgeous Skin, and a Whole New You by Amy Wechsler.
Absolutely not -- nonorganic fruits and veggies are just as nutritious. But if you're concerned about the pesticides used on produce, consider this: If you avoid the top twelve most pesticide-laden fruits and veggies (the "Dirty Dozen"), you can lower your exposure to pesticides by almost 90 percent, according to the Environmental Working Group (EWG), a nonprofit research organization based in Washington, D.C., that has been publishing guides to the "Dirty Dozen" of most contaminated foods since 1995, based on statistical analyses of testing by the USDA and the FDA.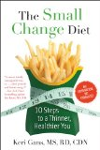 Some organic foods are worth the extra money, including veggies and fruits. Pesticides used in agriculture -- and on lawns and in homes -- can increase the risk for everything from Parkinson's disease to childhood cancers and diabetes. Limit your family's exposure by choosing organic versions of the Dirty Dozen (the Environmental Working Group's annual list of produce with the highest levels of pesticides): apples, celery, strawberries, peaches, spinach, imported nectarines and grapes, sweet bell peppers, U.S.-grown blueberries, lettuce, kale, and collard greens.
It is not necessary to purchase organic produce for good nutrition and a healthy diet. A recent study published in the Annals of Internal Medicine suggested that from a nutrition standpoint, organic produce, in general, is not more nutritious than conventionally grown alternatives. The study found that the amount of synthetic pesticides found on conventionally grown produce was below the levels that would pose a health risk as established by the Environmental Protection Agency (EPA).

If you are concerned about these pesticides, simply washing and scrubbing produce under running water will help remove pesticide residues, dirt and harmful bacteria.

When it comes to good nutrition, it doesn't matter which type of produce you purchase -- organic or conventionally grown -- as long as you eat it.
Continue Learning about Food Production & Health