Venison is a source of purines. Individuals with kidney problems or gout should avoid or limit their intake of venison.

Venison also contains low amounts of oxalates; individuals with a history of calcium-oxalate-containing kidney stones should limit their consumption of venison. Venison is also a rich source of arginine, an amino acid necessary for the replication of some viruses, including the herpes simplex virus (HSV). People who have regular outbreaks of herpes should limit or avoid the consumption of venison.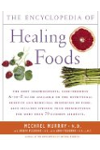 More About this Book
Encyclopedia of Healing Foods
From the bestselling authors of The Encyclopedia of Natural Medicine, the most comprehensive and practical guide available to the nutritional benefits and medicinal properties of virtually everything...
Continue Learning about Food Production & Health