Many associate "organic" with "healthy," but this is not always the case. For example, organic cane sugar is no better for you than normal cane sugar. A brownie made with organic sugars and nuts will contain just as many calories as one made with conventional items.

However, research has shown organic dairy to be nutritionally superior to conventional dairy. You're also less likely to be exposed to pesticides if you eat the organic versions of produce with thin or edible skin. These include fruits and vegetables known as the "dirty dozen": peaches, apples, sweet bell peppers, celery, nectarines, strawberries, cherries, pears, grapes, spinach, lettuce and potatoes.

The bottom line: If you buy organic, it should be because you want something produced with a lower environmental impact and less pesticides, not because you are looking for a healthier or more nutritious food.
Organic food must be produced without synthetic pesticides and fertilizers. Pesticides have a greater effect on children and pregnant women. High doses of pesticides can cause neurological or reproductive damage. The benefits, according to research, are that organic fruits and vegetables have higher amounts of antioxidants than standard varieties. Evidently, certain agricultural practices disrupt the natural production of antioxidants. Organic foods have the following benefits:
They reduce consumption of toxic chemicals and food additives.
They increase the amount of vitamins, minerals, antioxidants and essential fatty acids.
They have the potential to lower the risk of heart disease, allergies and certain types of cancer.
It's difficult to know if a product is really organic. Organic produce should have a label or seal indicating approval by a government regulatory body.
Researchers at Stanford University recently released a study that questions the nutritional benefits of buying organic foods. Although the study found very little nutritional difference between organic and conventional produce and meat, the study does support some reasons for buying organic, including:
Fewer Pesticides and Toxins: Pesticides are sometimes very difficult to wash off, especially in thin-skinned fruits like raspberries, blueberries, or cherries.
Environmental Impact: Organic farming is more sustainable for the environment. Many fewer pesticides are released into the environment. Some of those pesticides can taint local water sources or harm local aquatic wildlife. Studies also show that organic farms produce less waste and use less energy.
Better Taste: Some people claim that organic foods taste better than conventional foods. A Nielson Poll revealed that 45% of people who purchase organic products do so because "the food tastes better.
This content originally appeared on
doctoroz.com
Watch as Nutritionist Kate Geagan discusses the health benefits gained by consuming organic food vs. prepared or packaged foods.


There are many health benefits to organic foods. Here are some things you should know about organic food.
Fruits and vegetables grown organically show significantly higher levels of cancer-fighting antioxidants than conventionally grown foods. Research suggests that pesticides and herbicides actually thwart the production of certain chemicals that act as a plant's natural defense and also happen to be good for our health. Fertilizers, however, seem to boost the levels of anti-cancer compounds.
Organic fruits and vegetables have more vitamins. The use of herbicides and pesticides appears to reduce the vitamin and mineral content in the fruits and vegetables we eat. Part of the reason for this is that the fertilizers we use cause plants to grow much larger and contain more water. Because of this, the vitamins and minerals are in lower concentration in fruits and vegetables that are grown using these fertilizers.
Certified organic products meet stringent standards. When you see that a product has been Certified Organic by QAI (Quality Assurance International), you can rest assured that the product, its ingredients and the manufacturer have gone through a thorough investigation.
Organic production reduces health risks. The EPA considers 60% of all herbicides (weed killers), 90% of all fungicides (mold killers), and 30% of all insecticides (insect killers) used today as potentially cancer causing. Organic farming keeps harmful chemicals and pesticides out of the food we eat and beverages we drink. It also prohibits the use of antibiotics in animal food.
Choosing organic foods when you're breastfeeding helps ensure that you're passing on natural and healthy things to your baby through your breast milk.
Organic fruits and vegetables are grown without toxic insecticides and pesticides that can interfere with the normal function of hormones in your body, and organic meat comes from animals that aren't fed artificial hormones or diets that contain synthetic additives. It's best to eat organic food whenever possible, but if your budget won't allow for an all-organic diet, choose organic varieties of the foods you eat most often.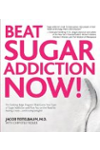 Continue Learning about Food Production & Health