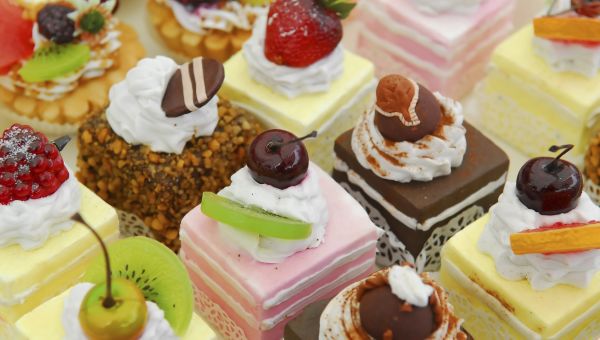 For tens of millions of you, the taste of added sugar is just as sweet and just as rocky. The typical North American eats around 20 teaspoons of added sugar daily (320 calories), fueling everything from heart disease to obesity and cancer; and it's hidden in everything from sauces and condiments to frozen dinners.
Finally, the Food and Drug Administration has proposed that the nutrition label on packaged foods tell you how much sugar has been poured into them. The goal accepted by the FDA is to limit your intake of added sugars to 10 percent of your daily calorie intake—or 200 calories a day if you eat 2,000. The American Heart Association says women should aim for 6 teaspoons (96 cals), men for 9 (144 cals). We say, aim to eliminate all added sugar from your diet!
You can bust your sugar cravings by eating slow carbs (non-starchy veggies, 100 percent whole grains and low-sugar fruits), lean protein and healthy fat (12 walnut halves, ¼ avocado or 10 olives) at every meal. For more details check out the 14-Day Plan to Shut Down Your Sugar Cravings at doctoroz.com.
Medically reviewed in March 2020.