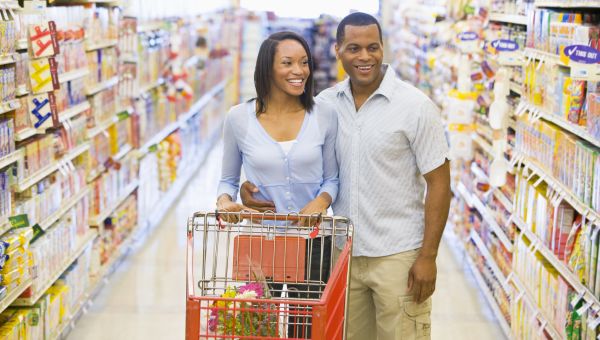 Processed items have been getting big press; and it's not all good. There's a debate going on about good vs. bad processed food and the FDA's proposal to give added sugar its own line on processed foods' nutrition labels. We say, LABEL IT LARGE!
If you could dodge all added sugar, you'd eliminate an artery-clogging criminal, plus most of you would ditch 16% of your daily calories. And sugar's not the only heart-stopping added ingredient in processed foods: Several are stuffed with saturated fats and sodium. The American Society for Nutrition (ASN) says processed foods account for around 50% of the saturated fat, 57% of the sodium and 75% of sugars that most Americans consume.
On the other hand, not all processed food is bad: Whole grain cereal with added vitamins, yellow mustard and vitamin D-boosted low-fat almond milk are processed too. According to the ASN, processed foods provide 55% of your dietary fiber, 34% of your vitamin D and 65% of folate.
So, before you drop packaged food into your grocery cart, ask yourself, "What was done to this to make it look and taste like it does?" Then read the nutrition label. Don't like what you discover? Put it back -- and save yourself the additional calories and potential health problems.
Medically reviewed in August 2018.