Not necessarily. Currently, there isn't research to suggest that they are healthier than traditionally grown foods.
Studies have shown that organic farming can help the environment by reducing pesticide use, energy use, greenhouse emissions, and my increasing biodiversity in fields. Unfortunately, organic foods tend to cost more than those that are conventionally grown. For example, organic produce can range can cost being around five to about 70 percent more than conventional foods.
The choice to buy organic or conventional produce is a personal one. To date, there is no conclusive scientific evidence to show that organically produced foods are healthier or safer than conventionally grown foods. Both organic and conventional farming supply nutritionally comparable foods. Organic produce often costs more than conventionally grown foods. However, if you buy it in season or grow your own, it can be equal in price to or less expensive than conventional produce.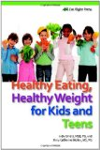 Continue Learning about Food Production & Health