The U.S. Food and Drug Administration and the Environmental Protection Agency have issued consumer advisories on the risks of methyl mercury in fish. Pregnant women, women who might become pregnant and nursing mothers should follow these guidelines. Young children should follow the same guidelines except their serving sizes should be smaller.
Do not eat shark, swordfish, king mackerel or tilefish. They contain high levels of mercury.
Mercury levels vary in other fish. It is safe to eat up to 12 ounces (two or three meals) of other purchased fish and shellfish a week.
You may eat up to six ounces of albacore tuna (one average meal) per week.
Check local advisories about the safety of fish caught in local rivers and streams. If no advice is available, consume no more than six ounces per week and don't eat any other fish during the week.
Fish is a healthy addition to anybody's eating plan. Choose canned light tuna instead of tuna steaks or albacore tuna because it generally has less mercury.
To avoid mercury in fish, follow the federal recommendations below (they apply to young children, too—just serve smaller portions):

1. Avoid shark, swordfish, king mackerel, or tilefish. They contain very high levels of mercury.

2. Eat up to twelve ounces a week of fish that are lower in mercury, including shrimp, canned light tuna, salmon, pollock, and catfish. Albacore tuna contains more mercury than the canned light variety, so limit yourself to six ounces of that per week.

3. If friends or family give you fresh-caught fish, check advisories about the safety of the fish in your local lakes, rivers, and coastal areas. If no advisories are available, eat up to six ounces per week of fish caught in those
waters, but don't eat any other fish that week.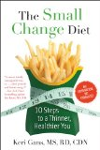 Eat fish, but choose wisely because some types of fish contain high levels of methylmercury. Children under six, as well as women who are pregnant or planning to become pregnant, are the most vulnerable to methylmercury's harmful effects. High levels of methylmercury can be found in ahi or bigeye tuna, tilefish, swordfish, shark, king mackerel, and fish caught in any waters that are subject to a mercury advisory.
Continue Learning about Food Poisoning