Schools must carefully manage allergies to protect the safety of students. The best practice for this issue is for schools to work with the food service department to develop strict policies and procedures on the handling of food allergies. It is important that careful steps are taken to ensure these policies are enforced. Necessary steps that must be taken:
A diet order documenting the allergy and appropriate substitution is provided to the school by a licensed medical professional.
The school, nurse and food service department should work together to develop a plan to meet the child's needs.
The food service department should plan a menu with appropriate substitutions, ordering specialty products when needed to meet the needs of the child with the allergy.
Food service director should train the staff on the modified diet, providing special training in avoiding cross contamination when necessary.
The school must have an emergency plan in place in the case of a reaction. Staff should be trained to identify the signs of an allergic reaction and to call 911 at the first indication of a reaction. If the child uses an epi pen, necessary parties should receive proper training on its location and how to administer it if needed.
Following these procedures and by all entities in a school coming together on a plan of how to handle food allergies, schools can limit the chance of a reaction occurring.
The risk of accidental exposure to foods that cause allergy can be reduced in the school setting if schools work with students, parents, and physicians to minimize risks and provide a safe educational environment for food-allergic students.
School's responsibilities:
Be knowledgeable about and follow applicable federal laws including ADA, IDEA, Section 504, and FERPA, and any state laws or district policies that apply.
Review the health records submitted by parents and physicians.
Include food-allergic students in school activities. Students should not be excluded from school activities solely based on their food allergy.
Identify a core team including, but not limited to, school nurse, teacher, principal, school food service and nutrition manager/director, and counselor (if available) to work with parents and the student (if age-appropriate) to establish a prevention plan. Changes to the prevention plan to promote food allergy management should be made with core team participation.
Assure that any staff person who interacts with the student on a regular basis understands food allergy, can recognize symptoms, knows what to do in an emergency, and works with other school staff to eliminate the use of food allergens in the allergic student's meals, educational tools, arts-and-crafts projects, and incentives (such as food rewards for performance).
Coordinate with the school nurse to be sure medications are appropriately stored, and be sure that an emergency kit is available that contains a physician's standing order for epinephrine. Keep the medications easily accessible in a secure location central to designated school personnel.
Designate school personnel who are properly trained to administer medications in accordance with the State Nursing and Good Samaritan Laws governing the administration of emergency medications.
Be prepared to handle a reaction. Ensure that there is a staff member available who is properly trained to administer medications during the school day, regardless of time or location.
Review policies/prevention plan with the core team members, parents/guardians, student (if age-appropriate), and physician after a reaction has occurred.
Work with the school district transportation administrator to assure that bus driver training includes symptom awareness and what to do if a reaction occurs.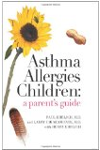 More About this Book
Asthma Allergies Children: A Parent's Guide
Asthma and allergies are at epidemic proportions. It doesn't have to be that way. Two experienced pediatric allergists tell everything a conscientious parent needs to know about these conditions,...
Work as a team with the child, parents, teachers, food service staff as well as health office staff to ensure safety while allowing the food allergic child to participate in regular activities.
Set a food allergy protocol and provide ongoing education and awareness about food allergies.
Involve a registered dietitian specializing in food allergies to assist with this process.
Continue Learning about Food Allergies & Food Intolerance