How is a dairy allergy different from lactose intolerance?
Functional Medicine Specialist and family physician Dr. Mark Hyman explains how a dairy allergy is different from lactose intolerance. Watch Dr. Hyman's video for information about functional medicine and your overall health.
Continue Learning about Food Allergies & Food Intolerance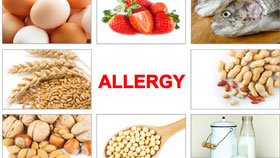 Food allergies occur when the body attacks a food it mistakes as harmful, causing symptoms such as nausea, stomach pain, diarrhea, shortness of breath or hives. With food intolerance, the digestive system alone rejects the food, f...
inding it difficult to digest properly. Foods such as peanuts, shellfish, eggs, soy or wheat are the most common type of food allergens.
More