Flexibility exercises should be performed both in the warm up phase as well as the cool down portion of your program. However, the type of stretches and the timing of them should be determined by your current fitness level and the type of training you are doing.
Flexibility training should always be systematic and progressive, and based on an initial assessment performed by a fitness professional.
For beginning exercisers who may have compensations (pre-existing postural misalignmentd or issues), the flexibility component should include both self-myofacial release (SMR) and static stretching both as part of a warm up and the cooldown.

SEE FOAM ROLLING: http://www.sharecare.com/question/what-is-foam-rolling
For exercisers who are free of compensations, in addition to SMR and static stretching, active-isolated stretching can be added to the warm up phase. These stretches are normally held for 1-2 seconds each for 5-10 repetitions.


Flexibility exercises should be performed before and after strength training exercises. If they are done before strength training, they should follow a 5-10 minute warm-up period, which increases blood flow to your muscles so you can get a good stretch.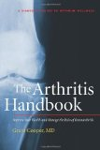 The best times to incorporate flexibility exercises in the beginning and in the end of a workout. Incorporating flexibility movements will increase the range of motion throughout the joints which in turn limit injuries that may become serious in nature if the muscles develop limited range of motion.


Flexibility exercises should be performed daily, and are best performed before and after exercise. You'll want to incorporate foam rolling and static stretching (holding a stretch for 20-30 seconds) and as your workouts progress move into active-isolated and dynamic stretching.
Flexibility is an important part of good overall health. If you are looking to gain active range of motion, it is suggested to perform this as part of your cool down routine. You want to do this because your body will already be warm and it will be easier to reach the areas of restriction without tearing or injuring the soft tissues. This does not mean that you shouldn't stretch as part of your warm up, it's still safe. When you stretch before exercise it is a good way to bring blood and nutrients to the muscles before you go work them. But at this time you may not be able to stretch as far or at least shouldn't push it. Before starting a flexibility program make sure that your goals are not exceeding the normal limits of your joints. If you exceed the recommended range it may set you up for injury down the road, just as having too little flexibility can also lead to injury.
Flexibility exercises are easy and require no special equipment. You should do them when your body temperature is warm, so an ideal time is right after you finish your aerobic activity. You could also do flexibility exercises first thing after a warm shower or bath.
Continue Learning about Flexibility Training