To perform the forearm rotational-stretching exercise, place your shoulders in a biomechanically correct position (scapula at second thoracic vertebra [T2] and 3 inches from the spine). Hold a small weight (2 - 5 pounds) in one hand. Be sure your shoulder is stable and does not move during the exercise. Slowly rotate within the fullest range possible without experiencing pain. Visualize your forearm rotating instead of your hand and wrist twisting. Keep your hand at the same angle of rotation as the forearm. You may feel a stretch at the end. Hold the stretch for 15 - 30 seconds. Don't allow your upper arm bone to rotate; we only want the forearm to rotate. Stop at the end range of motion or if it is painful. Rotate into the opposite direction and maintain a pain-free stretch for 15 - 30 seconds. You can also try this while standing. Perform 3 - 5 repetitions.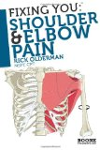 The forearm rotational stretching exercise helps to improve range of motion and tissue extensibility of your forearm. Stand upright with a tall posture and your shoulder blades slightly retracted. Hold light dumbbells in each arm (2-5 lbs). Rotate (pronate) your forearm (palm towards the floor) until a nice stretch is felt. Hold this position for 30-60 seconds to allow your tissues to elongate. Make sure to avoid stretching to the point of pain. Instead it should be a gentle stretch.
Next, rotate your forearm in the opposite direction (supination) and follow the same procedures.
Continue Learning about Flexibility Training