The assisted-forearm stretch exercise restores normal range of motion to the pronators teres and quadrates (muscles that pronate the forearm) and supinator muscles of the forearm (responsible for supinating the forearm and hand).

For forearm pronation:

This requires a friend or physical therapist to help you. While standing, place your shoulders in a biomechanically correct position (scapulae at T2 or T3 and the medial border of the scapula sitting about 3 inches from the spine). Have your friend hold your upper forearm below the elbow and also just above the wrist. They will rotate the hand holding the upper forearm first to rotate your forearm so it is palm down (into pronation). Only rotate your wrist to the point of a nice stretch -- not pain. Then ask your friend to gently rotate your wrist into further pronation to accentuate the stretch. Again only rotate the wrist to the point of a nice stretch, not pain. You may not tolerate any more rotation at this point. More is not better. Hold for 30-60 seconds while feeling the stretch. Be sure your shoulders and arm don't move while your forearm is rotated. Give your partner feedback as to whether you are in pain or would like to stretch more. Your partner can increase or decrease the stretch at one or both hands as necessary.

For forearm supination:

Now rotate your forearm so it's palm up (into supination). Have your friend grip your upper forearm and wrist just as above. He or she will rotate your forearm into further supination first using the hand closest to the elbow. Once you feel a nice stretch, then rotate the wrist hand as well. Again stop at the point of a nice stretch -- not pain. Hold for 30-60 seconds. Perform 2 repetitions per side, alternating between pronation and supination.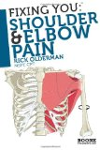 This stretch is best performed with a licensed professional such as a physical therapist, chiropractor, or certified athletic trainer. Stand upright with a tall posture and your shoulder blades slightly retracted. The trainer will hold your forearm just below the elbow and just above the wrist. Next he/she will rotate (pronate) your forearm (palm towards the floor) until a nice stretch is felt. Hold this position for 30-60 seconds to allow your tissues to elongate. Make sure to avoid stretching to the point of pain. Instead it should be a gentle stretch.
Next, rotate your forearm in the opposite direction (supination) and follow the same procedures.
Continue Learning about Flexibility Training