Omega-3 fatty acids can help lower your risk of heart disease and stroke, as well as reduce the risk for a heart attack in people with diabetes.
One of the types of Omega 3s is alpha-linolenic acid (ALA). ALA is produced by leafy green vegetables and can be converted into EPA and DHA by the body. A rich source of ALA is flaxseed, flaxseed oil, canola oil, walnuts, and walnut oil. Flaxseed contains three beneficial elements which include Omega-3 fatty acids, fiber, and phytochemical lignans (plant chemicals that are helpful in the prevention of chronic diseases). Flaxseed is a great option for those who do not like fish, or are looking for alternative food choices to lower their risk for heart disease.
Continue Learning about Flaxseed Oil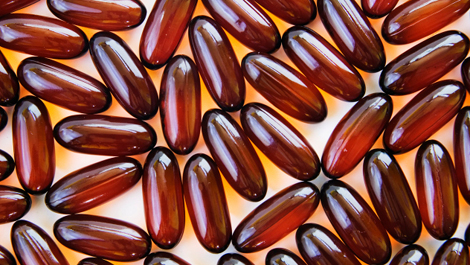 Flaxseed oil is a treatment for gastrointestinal conditions. In addition, it provides dietary fiber and promotes heart health. Flaxseed is a good alternative to those who do not like fish and want to get the benefits of the omega-...
3 fatty acids found in fish oil.
More