How should I grind flax seed?
If you buy the whole flaxseed, remember to grind it up in a coffee grinder or blender before you use it. The whole flaxseed will provide a good fiber source, but the helpful Omega 3 fatty acids are not able to be processed by the body in this state. You can grind the flaxseed as you need it and store the whole flaxseeds in your refrigerator to keep fresh.
To get the full benefit of flaxseed, you should grind it. You can purchase ground flaxseed in the health food section of the supermarket. It's often labelled as "milled" flaxseed. If you purchase whole flaxseeds, grind them using a coffee grinder or small food processor. Grind to the consistency of cornmeal or coarse flour. Refrigerate after grinding.
Continue Learning about Flaxseed Oil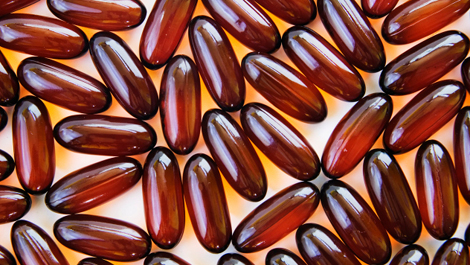 Flaxseed oil is a treatment for gastrointestinal conditions. In addition, it provides dietary fiber and promotes heart health. Flaxseed is a good alternative to those who do not like fish and want to get the benefits of the omega-...
3 fatty acids found in fish oil.
More