Ground flax is a great source of heart- and brain-protecting Omega-3s. It's easy to incorporate ground flax into your diet. You can add it to yogurt, cereals, baked goods, smoothies and much more thanks to its smooth, nutty flavor. It's very important to eat only
ground
flax; the body cannot digest or absorb the nutrients from whole seeds. A standard bag of ground flax is just $4.
This content originally appeared on
doctoroz.com
Many vegetarians and others who do not eat fish get their omega-3 fatty acids from flax seeds. In addition to omega-3s, flax seeds contain fiber, vitamin E and calcium among other vitamins and minerals. Flax seeds are also low in saturated fat.

Unfortunately, the omega-3 of flax seeds is located in the seed and unless you chew the seeds thoroughly, they can be difficult to digest. To get the benefit of flax seeds, grind them in a blender, coffee grinder or food processor. Then, add to dough and batter, sprinkle on cereal or pudding or add to a smoothie.
The major health benefits of flaxseeds are derived from their alpha-linolenic acid (ALA) and lignin content. Flaxseed oil contains nearly twice the level of omega-3 fatty acids as fish oil, although it contains the shorter-chain alpha-linolenic acid rather than the longer-chain fats, such as eicosapentaenoic acid (EPA) and docosahexaenoic acid (DHA). Alpha-linolenic acid can be converted to these longer-chain omega-3 fatty acids, but the conversion depends upon the presence and the activity of an enzyme called delta-6-desaturase, which in some individuals, is available in reduced quantities or is less active than in others. In addition, function of delta-6-desaturase is inhibited in people with diabetes and nutrient deficiency, and by the consumption of saturated fat and alcohol.

Although much of the benefit of ALA is via conversion to the longer-chain omega-3 fatty acids, ALA has shown benefits of its own, including reducing the risk of heart disease and cancer. For example, data derived from biopsies of adipose breast tissue at the time of diagnosis from women with breast cancer compared to benign samples indicated that women with breast cancer had a 64 percent lower ALA level than women whose samples were benign. Another study noted that the higher the level of ALA in the breast tissue, the less likely the cancer was to spread into the lymph nodes of the armpit.

In addition, flaxseeds and flaxseed oil are the most abundant sources of plant lignans. These components are fiber compounds that can bind to estrogen receptors and interfere with the cancer-promoting effects of estrogen on breast tissue. Lignans also increase the production of a compound known as sex hormone-binding globulin(SHBG). This protein regulates estrogen levels by escorting excess estrogen from the body. Population studies, as well as experimental studies in humans and animals, have demonstrated that lignans exert significant anti-cancer effects.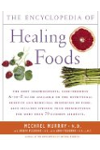 More About this Book
Encyclopedia of Healing Foods
From the bestselling authors of The Encyclopedia of Natural Medicine, the most comprehensive and practical guide available to the nutritional benefits and medicinal properties of virtually everything...
Flaxseeds aren't just a beneficial omega-3 source, they are also rich in anti-cancer lignans, and their mucilage lubricates and eases bowel movements. It is best to grind your own fresh at home. The best type are the flaxseeds grown in low-cadmium soil, such as Northern Edge flaxseeds. Of interest is a study that reveals when flaxseeds are given to women with breast cancer, they show reduced tumor growth and enhanced survival compared to women who were not given flaxseeds.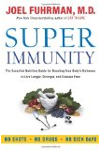 Continue Learning about Flaxseed Oil