Touching regularly has wonderful physical benefits. People who have a good amount of non-sexual touching have lower blood pressure and lower cortisol. This is especially found to be true for men. It has also been found that touching, especially massage, can strengthen your immune system, leading to less infections, colds, and better over-all health. Doctors have long been aware of the healing powers of touch and often recommend that people who live alone try to get a pet, such as a dog or cat, that they can pet regularly. One of the more interesting aspects of touch is that the benefits are not only for the person being touched, but also for the one doing the touching. This is why calm, regular physical contact with a pet will lower a person's blood pressure and help them live longer. This is also why you can achieve great benefits from touching whether you are the one touching or the one being touched.
There is a great healing power in touch and research is now showing how critical touch is to our physical, mental, and spiritual well-being. Many studies and experiments reveal that the simple act of touching another person results in physical benefits, such as dropping blood pressure, lowering heart rates, and increasing the recovery time of patients from illnesses.

Dr. James Lynch, professor at Baltimore's University of Maryland School of Medicine, conducted extensive research on the impact of touch upon the body. Dr. Lynch says, "Physical contact had very dramatic effects upon psychological health. It lowers blood pressure and relaxes you." Other experts agree. Research by Dr. Stephen Thayer, professor of psychology at the City University of New York, shows patients who have physical contact tend to have less anxiety and tension in their everyday lives.

The fields of science and psychology are telling us something we innately know. Touching is good for you. I am big hugger and love to be hugged. Some individuals have issues with being touched. I suggest these individuals at least get a pet they can touch and who touches them. Touching creates comfort and soothes us.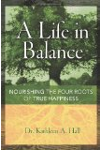 Continue Learning about The Five Senses