From my disability case management experience, yes. I obtain for my injured clients, some very good health and fitness vendors through the Insurer's resources and recommendations.
Depending on your health insurance provider and plan coverage, an insurance company can be a great resource for health and fitness. Some insurance companies employ specialists in a variety of healthcare fields that you can consult with. In addition, providers offer reimbursements or payment in full for health club memberships and exercise programs as it is in the best interest of a health insurance company for its members to engage in an active, healthy lifestyle.
Continue Learning about Fitness Resources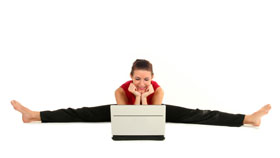 Books, DVDs and websites are just a few of the great resources for when you are beginning a fitness program or want to change the pace of your current program. These resources can help with motivation, demonstrate proper technique...
s and add variety to your fitness routine.
More