One of the most comprehensive online workout plan providers is beachbody. You can find complete workout programs geared towards your personal fitness level now and where you want to be in 30, 60, or 90 days. You can also find flexible meal plans and even great opportunities to share your story and inspire others to fitness.

There is no shortage of workout programs online. Many fitness magazines have weekly, monthly, or seasonal workouts on their websites. Sometimes these are good options when you need a little variety in your routine.

Continue Learning about Fitness Resources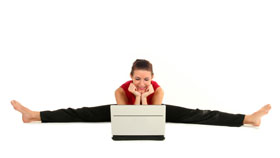 Books, DVDs and websites are just a few of the great resources for when you are beginning a fitness program or want to change the pace of your current program. These resources can help with motivation, demonstrate proper technique...
s and add variety to your fitness routine.
More