In order for healthy habits to become a lifestyle change the general guidelines are to participate in that activity for six months. Some of the best strategies to continue is education through interaction with peers or health and wellness professionals. This will strengthen the belief in the pros of exercise. It is also important to be aware of barriers to exercise and to anticipate upcoming disruptions.
After 6 months people are in the maintenance stage. Even though you have formed a change in behavior and exercise routine, you are still tempted to return to old habits of less exercise. There are good strategies to help maintain an exercise program is to check in with personal trainers or continue with an exercise log that includes reinforcing pros, progress, set-backs and a change in a workout plan.
Some people are able to eat healthy and exercise for several days, perhaps even for a few weeks. The trouble is that, for most of us, sudden major changes in behavior are not sustainable. How can behavior be changed in a sustainable way? The answer is by gradually changing, one habit at a time. As you make each new, healthy lifestyle change, you will realize that they add up quickly, and that each successive change becomes easier to make as you detoxify your body of old bad habits and replace them with healthy ones.

Habits are what you do without thinking about them. Many people consider themselves to be self-disciplined, and, in fact, they are. However, their ability to force themselves to act a certain way on a daily, sustained basis is based on their ability to learn new habits that, ironically, do not require self-discipline to maintain.

These habits simply become a part of the day. Your day is full of rituals and habits. Brushing your teeth, for example, is a habit. You brush your teeth in the morning and before you go to bed. You don't have to force yourself or use self-discipline to brush your teeth; you brush them because not doing it feels wrong. Similarly, as you practice new lifestyle behaviors, such as eating healthy and exercising, not doing these things will also feel wrong. Then, you will have achieved lasting change.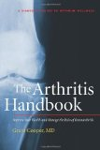 Continue Learning about Fitness Psychology