Having precise goals will help you stay motivated, particularly when you think you're too tired to exercise after a tough day at work, or you think you don't have time, or it's too chilly out. Psychologist Mihaly Csikszentmihalyi writes that "a goal is necessary so that a person may get feedback to his or her actions, so that at any given moment they know whether the responses were appropriate to the challenges. Without a goal there can be no meaningful feedback, and without knowing whether one is doing well or not it is very difficult to maintain involvement."

And if you've set some goals for yourself, then you'll have the distinct pleasure of achieving them, another powerful motivation to stick with an active life; if you haven't set any goals, of course, you'll never meet them. Here are some things to consider about goals, especially if you're just starting out in an active life, or if you've been somewhat haphazard about activity in the past.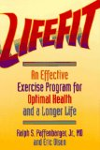 The importance goal setting is beneficial because this will allow for one to achieve specific accomplishments and help to build motivation, and increase confidence.
Setting exercise goals are crucial to your overall success. Setting these goals gives you something to shoot for to help keep you motivated. Goals can also assist to advance yourself to new challenges and ultimatley improved fitness. Hitting these goals will allow you to become even more motivated to continue to set new goals, which enhances exercise compliance and thus getting yourself in better physical (and mental) shape.
Continue Learning about Fitness Goals