It's important to have realistic fitness goals. In this video, Dr. Oz's personal trainer, Donovan Green, says that unrealistic goals will actually hold you back.
Realistic fitness goals allow you to remain positive. Many individuals set goals that are too long-term or grandiose that either the chance of reaching them in the set timeframe is not possible or the time it would take to achieve the goal is too long. This will generally lead to a loss of focus, disappointment and impatience.
Realistic fitness goals should focus on the habits and actions it will take to achieve the desired outcomes. Outcome goals should consist of short-term and long-term goals to maintain motivation and urgency while offsetting disillusionment and frustration.
Realistic fitness goals allow you to actually reach your goals.
Everyone has either lived through the scenario where they set goals that were too difficult to reach or too difficult to maintain and the pressure to succeed actually derails their success.
Set reachable goals. Reach them. Then, set new reasonable goals.
Once you begin an exercise program, you're best off starting with baby steps to keep your exercise goals realistic. Throwing people into a fitness regimen is a setup for failure, says Jason Muirbrook, a Los Angeles–based former model and certified personal trainer with a roster of A-list clients. "You don't change your habits or your body overnight. Giving yourself a huge goal, like 'I'm going to lose 100 pounds,' is often too daunting to be realistic. What works is to take it one day at a time. It takes time, whether it's having a soda addict start by eliminating one can a day, or asking an obese person to add in one simple exercise. The results will follow, which makes it easier to take the next step to a healthier lifestyle."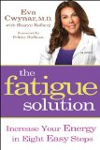 Change does not happen overnight. If your fitness goals are set too high, then the chances of reaching them are reduced. Yes, you need to challenge yourself, but keep your goals real. For instance, if losing ten pounds of body fat in one week is your goal, you have to be realistic about the time-frame and requirements to accomplish your goal. Using that example, in health and fitness there are some scientific realities that we need to share. First, if you eat more than you move, you will gain weight, no matter what the food is. Every food has calories. Second, there are 3,500 calories in one pound of fat. The body can lose about one to two pounds of fat per week, if your diet is perfect and your calorie deficit allows it. Therefore, if you set a fat-loss goal, don't expect the fat to melt off. Expect that it will take five to ten weeks for you to lose your body fat, at approximately two pounds per week. Set reasonable time limits and accomplishments.
Continue Learning about Fitness Goals