There are endless possibilities when it comes to physical activity. As you might imagine, we couldn't even begin to think of all the possible exercise goals. However, most people seem to share some common objectives. We also find that the changes people want to make follow some general themes, such as "I want to do cardiovascular exercise every day," "I want to get stronger," or "I want to improve the way my body looks."

These are wonderful ideas, but they are far too general. Having a goal means identifying a specific behavior that can be changed. Your goal needs to be observable and measurable. The more specific, observable, and measurable the goal, the more likely you are to succeed. Your goal also needs to be one that you can achieve.

One specific exercise might be to walk on a treadmill for 30 minutes every day of the workweek, with weekends off. Cardiovascular exercise is not a specific behavior, but walking on a treadmill can be observed, and you can time how long you walk during each exercise session. Whether you walk on a treadmill or at a track, in the park or at the mall, walking is one of the simplest exercises you can do, but be sure to keep track of your time using a watch or stopwatch.

Should you start at 30 minutes right off the bat? Probably not. Remember, your goal is to reach a level where you are walking 5 days a week for 30 minutes. If you are just getting started, the most important thing you can do is to make sure you succeed. This is the concept of pacing.

If you think you can walk for 30 minutes, but aren't sure, what might happen? You will probably make it through the first day without much difficulty. What happens if you wake up the next morning and are sore and worn out? Your chances of walking again the second day go way down. You might skip the next walking session, and then you are off to a poor start toward your exercise goal.

In order to guarantee that each exercise session is a success, take the amount of exercise you know you can do and cut it in half for the first week. If you know you can do 30 minutes, walk for no more and no less than 15 minutes the first week. Each week, add 5 more minutes to the workout, no more and no less.

Once you have reached the 30-minute goal, you can add more time or walk more quickly. The most important concept here is that, in order to exercise regularly, you must develop the exercise habit before you will be able to develop your physical conditioning.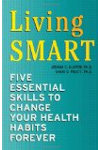 By now you realize the importance of setting SMART goals. However, here is something you can add to the mix. Ask yourself:
On a scale of 1-10 how ready am I to commit to my goal? 1 is not ready and 10 is really ready.
On a scale of 1-10 how confident am I that I can achieve this goal. 1 is not confident and 10 is confident.
It's important to remember that goals can be thinking goals or they can be action goals. As has been already mentioned behavior change is a big deal and your personal goal may be only to think about what is involved in making the behavior change.
Whatever the goals, make sure you ready to take them on and confident that you can achieve it and you will do well.
All the best!
First, start by deciding what you want and when you want it. You must have an absolute clarity of vision. Whatever your goal is it needs to be personal, specific and have a timestamp. For example, you could say, "By Memorial Day weekend I will weigh XXX lbs."
Next, decide how it will be done. Take some time educating yourself, and look for multiple solutions to meet your goal. Decide if the goal and the time allotted for it are realistic. If so, form a strategy for success and proceed. If not, reevaluate the goal, the time allotment, and your strategy for success. Always remember, this goal will take patience and time. Start small and make a steady progression towards victory. People who do too much at the onset usually fail from exhaustion; overeating, or frustration with the results versus the time commitment.
Then once you have come up with a realistic but exciting goal, a reasonable but ambitious timeframe to achieve it you can get to work eating healthy, lifting weights and doing your cardio.
Make sure you take periodic weight and circumference measurements of how successful you are. You have to expect some occasional setbacks, so be prepared. Use the occasional setback as motivation to redouble your efforts and recommit to your goal. So do not fear the scale or tape measure, they are instruments that will keep you focused on being successful.
If you need help, you are never alone. We are here at Sharecare to help you.
Remember a goal; a clear vision is very motivating. It is that goal that will get you to take action. Just keep in mind, start smart, start small, measure progress, work through setbacks and keep engaging in your small actions that lead to your ultimate victory.
Committing to any major changes in life can feel overwhelming and beginning an exercise program is no exception. Setting S.M.A.R.T. goals can give you a great shot at success. Here's what I'm talking about:

S specific - decide what it is you want to do and go after it, but be specific.."I want to live a healthier life" rather than "I need to lose 22 lbs"..think big picture here.
M measurable - set goals that you can measure along the way and don't forget to celebrate each success along the way!
A achievable - your goals must be achievable..that doesn't mean you can't reach or stretch yourself..but you want to be able to do what you set out to do..this builds confidence and increases your chances of long-term success.
R realistic - it's easier said than done but keeping goals in check is very important. When we get started with anything, we're usually quite motivated and can bite off more than we can chew..be realistic and you may find yourself exceeding the goals you set for yourself.
T timely - place timelines on your goals..it's not a great idea to leave things open-ended..doing so gives you a way out or an opportunity to slip away from accountability..set milestones like you would for business and you'll hit them!
Once your head is in the game, your body will quickly follow and you'll reach your goals and live a healthier life!
Making a point to actually write out exercise goals for yourself when beginning a program can be a useful and powerful tool to help keep you motivated and accountable. The first step is writing down the specific goals you have for yourself. Instead of writing something vague like, "I want to exercise more," you may write something more specific like, "I want to begin a walk/run program 4 days per week and participate in a 5K by May." You'll also want to be sure you create goals that are achievable, but will challenge you at the upper end of your current abilities.
It's also important to write down how you will measure your progress along the way. This could include taking body measurements and weighing yourself weekly to track progress and make adjustments to your plan, if necessary. When writing your plan, pick short-term and long-term goals. Having small goals that you can reach within a week or two will keep you more motivated and help you reach your ultimate long-term goals. Finally, pick exercise goals that will inspire you and that are important to you. You want to pick activities you find interesting that will also enhance your confidence and even improve self-esteem.
Fitness goals should be based on what impact you want exercise to have on your life and how you want to incorporate exercise into your life. What do you want to do and where do you want to be tomorrow, the next day, next week or next year? How much time are you willing to devote to your exercise plan? How much money are you willing to invest in exercise equipment or activities? These questions can help you understand the level of commitment you are willing to invest in your exercise goals. Once you gain clarity on your internal reasons and desires to exercise, it becomes easier to narrow down your exercise goals.

Then you can start setting short-term goals from your long-term goal. You also want to make sure they are realistic for you. If you've never worked out before, jumping into 4, 5 or 6 days of working out is probably not realistic. Realistic means doing some exercise but not too much exercise. To set realistic goals look at what you've done in the past, think about how much time you can devote to exercise and what your goals are for exercising. Jumping in and doing too much leads to dropping out.


The best way to set goals is using SMART goals. Goals should be specific, measurable, attainable, realistic and time based.
Continue Learning about Fitness Goals