Strength and Cardio training are the umbrella activities that make up fitness. Strength is further broken up into resistance and weight training. Cardio can be further divided into aerobic and anaerobic. Those can be further divided but most exercises can fit under one of these 4 activities.
All types of activity contribute to fitness. However to have a well rounded fitness program you will need cardio and strength training. You will find that the more you exercise and stretch, the more flexible you will become.
There are different fitness levels for different people. For example a sprinter's fitness level will be different from a distance runner's fitness level. Any athlete's fitness level will be different from the average person who works out for health reasons fitness level.
Your level of fitness is determined by your goals. What do you wish to accomplish with your fitness program?
The two major activities that contribute to increased fitness levels are resistance and cardio respiratory training. The resistance training will help to increase lean muscle tissue and the cardio respiratory training will help to increase the heart muscle and burn fat.
Any type of activity contributes to health and fitness. The most important thing to focus on is being active and less on what types of activity. The more activity you perform and the more variety of activities you perform the fitter and healthy you will become. Engage in activities you enjoy and find ways to incorporate more activity into your day to day life, like taking stairs instead of elevators, parking further away from work or stores, and walking as much as possible. The goal is to be as active as possible in as many ways as you can. That being said you will gain the most benefit from engaging regularly in activities that stress the cardiovascular system like running, weight bearing exercises like weight lifting, and stretching exercises. This will stress the three main components of fitness muscular fitness, cardiovascular fitness, and flexibility.

There are three major kinds of physical activity that contribute to overall fitness: cardiovascular training, strength training and flexibility training.
Cardio training: walking, jogging, running, aerobics, dancing, skipping rope, rowing, biking, cross-country skiing, in-line skating, boxing, basketball, soccer, swimming.
Improves blood circulation and lung capacity; reduces hypertension (high blood pressure) and increases good cholesterol; burns calories, relieves stress, and improves overall endurance.
Strength training: free weights, weight machines (Universal and Nautilus), resistance training.
Boosts metabolism; improves muscle tone; strengthens bones, which decreases the risk of osteoporosis later in life.
Flexibility training: stretching, yoga, dance, Pilates, climbing, fencing, gymnastics.
Reduces risk of injuries; improves agility, balance, and range of motion; relieves stress.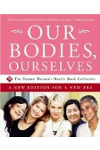 Continue Learning about Fitness