A weighted vest is an actual vest that you can wear that has slots for actual weights. There are many different styles of vest. Some have removable weights for adjusting how much you would like to use. More leg strength is required during the period that you are wearing the vest. Try the vest on before using to be sure it feels comfortable.
A weighted vest is a vest you put on that has small weights that can be added to provide extra resistance for body weight exercises like pushups, pull ups, dips, and abdominal exercises. A vest also adds resistance for walking, hiking, and sprints. They are not advised for long distance running as the added weight can make running to high impact and can cause an excessive wear and tear on the body.

A weighted vest carries extra weight to give you extra resistance during most any form of exercise. Many are adjustable so you can change the weights in 1-pound increments, and you can use them for all of the central exercises, like lunges, squats, crunches, and push-ups. If you've made fantastic fitness gains and are looking for a new way to make body-weight exercises more challenging, adding a weighted vest to your repertoire can be a good option. But most novice and intermediate exercisers don't need one.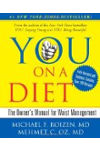 Continue Learning about Fitness