The common myths about exercise you are going to get too skinny or you are going to get too muscular. Both are myths because how many calories you consume per day will always dictate how thin and how muscular you can possibly get.
Here are some of the common myths I hear about exercise:
You can out-train a bad diet. That is anything but the case. You have to eat a healthy, balanced diet along with working your training plan.
Lifting heavy weights will make me bulky. Not true. I lift heavy weights to stay lean, strong, help reduce risk of injury and maintain my energy levels for fast paced demanding schedule.
Eating carbs will make me fat. Not true. The more active you are, the more fuel you require -- and that includes carbohydrates. When you're exercising regularly and leading an active lifestyle, you need to incorporate non-processed carbs like 100 percent whole grains and fruit.
Eating fat will make me fat. That's true if you're sitting on the couch eating bags of cookies or chips, but not if you're consuming moderate amounts of healthy fats. Healthy fats are found mostly in plant sources like olive oil and nuts. The fats in oily fish like salmon and sardines are also a great source of heart healthy omega-3 fatty acids, along with flaxseed and chia seeds. They will also help improve brain function, energy and immune system function; combat stress; enhance hair, skin and nail health; and amp up your fat burning metabolism. You should avoid excess saturated fat, mostly from animal sources, and all trans fats, which are processed. Both increase your risks of cardiovascular disease.
One common myth about exercise is that spot reduction works. Simply put, it doesn't. A combination of good diet and exercise is a great way to lose weight, and transform your physique, but simply working on one area is not going to shed fat from just that area. Through exercise, you'll add lean body mass to your frame in the form of muscle. This added muscle also requires calories to be maintained; so, with a well balanced diet, it will be easier to shed fat and weight.

The following are two common myths about exercise:
First myth: Exercise is a great way to lose weight. Sorry, but no. Exercise is a piss-poor way to lose weight. If you want to lose weight, the easiest way is to simply eat less. Sometimes it only needs to be a little bit less.
Second myth: Exercise sucks. Not true. If you don't exercise much, and feel like crap in the first place, the idea of adding some exercise sounds too daunting to even contemplate. But in fact, if you exercise even a little bit you'll actually feel more energetic.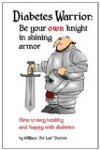 Continue Learning about Fitness