No. Muscle is not heavier than fat, but it is denser. Pound for pound, fat and muscle weigh the same. However, muscle takes up less space, and is healthier for you. When you first start an exercise program, you may not see any change on the scale, but in reality you could have lost 5 pounds of fat and gained 5 pounds of muscle. You will look thinner, feel better, and your metabolism will increase. As you continue to exercise, as long as you are burning more calories than you consume, you will see a decrease in your weight on the scale. I always recommend that my clients monitor their body composition by measuring their biceps, chest, waist, hips, thighs and calves, percentage of body fat in addition to their weight. Its very exciting to see the drop in body fat, and the reduction in inches, especially in the beginning when you don't see much of a change on the scale.
No muscle and fat are the same weight a pound of muscle is identical to a pound of fat. Muscle is, however, more dense than fat, meaning a pound of muscle will take up less volume or space, then a pound of fat will. It is because of this phenomenon that a person with a low body fat percentage (sprinter's body builders, gymnasts) will float less easily in water than people carrying lots of body fat. Through this principle, we use what's called hydrostatic weighing to determine the amount of fat on their body. If you want to take up less space and be in smaller size clothing losing body fat and building lean muscle mass will give you a smaller profile, even if you weigh the same.
Muscle is like a heavyweight prizefighter—not just in its ability to clobber fat, but also because it's literally heavy. When people start to exercise and eat healthier, their initial reaction is typically one of frustration—because it seems like their weight doesn't change that much at first. That's because fat floats and muscle sinks—muscle is simply a lot heavier than fat. So as you build a little bit of muscle mass and lose fat, you may not see a dramatic reduction in scale numbers right away, but you will see reductions in waist size and shape. After you make it through the initial charge of exercise, chances are that you'll continue to see more dramatic changes in body composition, metabolism, your weight, and your waist.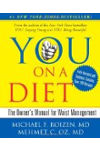 Continue Learning about Fitness